Things to Do when Visiting Crickhowell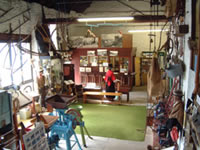 Based in the historic town of Usk, the Museum aims to conserve and display aspects of the history, heritage and traditions of rural life in the county of Monmouthshire.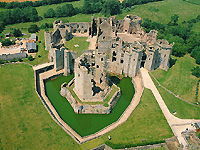 Raglan Castle is a magnificent site amid the gentle rolling countryside of the Vale of Usk. Even in ruins it is the finest medieval fortress palace in Britain. Started in 1435, Raglan was one of the last true castles built in England and Wales and endured one of the longest sieges of the Civil War.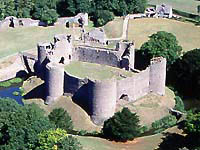 Imposing moated remains of twelfth-century castle, probably the work of Henry II. Substantially remodelled in the second half of the thirteenth century. The castle was held in common with Grosmont and Skenfrith.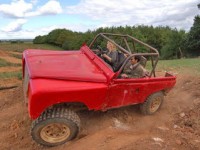 4X4 OFF ROAD DRIVING
Half day and full day course format begins with a briefing on the vehicles being used on the day, followed by some hands-on experience and tips on when and where to change gears. Courses finish with a debriefing session and presentation of a Certificate of Achievement.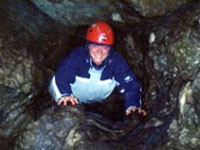 CAVING
Scramble through tunnels and along passageways emerging into cavernous underground rock cathedrals filled with stalagmites and stalactites. This guided subterranean foray through the honeycombed Hills whisks you back to prehistoric times.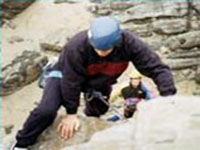 ROCK CLIMBING
Rock Climbing is a superb activity that everyone can enjoy with qualified instructors. One of the fastest growing sports in the UK, there are now a number of indoor climbing centres as well as companies that offer rock climbing days and courses. Centres will supply all the specialised kit you require.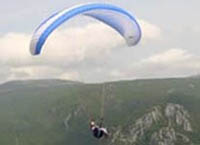 PARAGLIDING
Paragliding is a hybrid of Hang Gliding and Parachuting and has evolved into an international sport and recreation activity. Many schools offer 'taster' tandem rides in addition to Introductory Days and 5 Day Courses (Elementary Pilot level)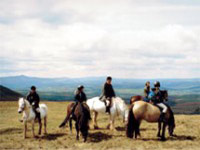 HORSE RIDING & TREKKING
A pony trekking holiday offers companionship, new interests, the opportunity to enjoy magnificent countryside and clean fresh air. And what is perhaps most important it's good fun. Trekking and riding for novices and experienced riders on the mountains.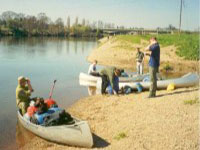 CANADIAN CANOES
Canadian canoes are 2/3 man open top canoes that are perfect for exploring the countryside from the river superhighway (no traffic lights or congestion!). Why not try a day on the water with full instruction and safety equipment included.